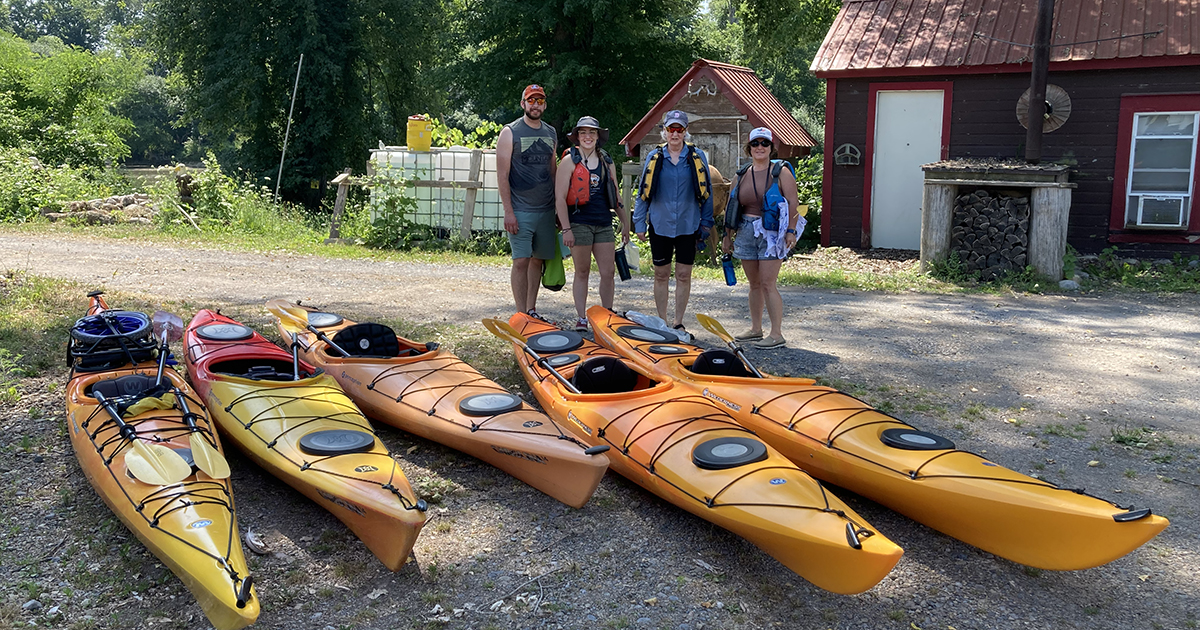 When only one person signed up for the Montezuma Loop tour, Dennis Angelo, Creative Director at InHouse Design and Guide for the Day at Kayak Time Tours, took the opportunity to make this tour InHouse Design's 2022 annual kayak excursion. The InHouse Design Team, Tirzah-Jo Tucci, an experienced paddler from Cortland, NY, and guest Collin Earl, endured 90°F temperatures but still had a great time exploring the Cayuga Seneca Canal and the Old Clyde River.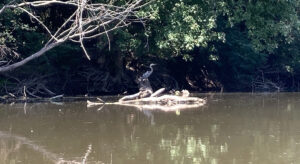 Birds are Big at Montezuma
The birds were active as always, including Great Blue Herons, Green Herons, Bald Eagles, Osprey, King Fishers, Swallows, and more. Paddlers kept their eyes peeled for activity all around them. Turtles, water snakes, muskrats, whitetail deer, and foxes are all active in the area. As you paddle, your kayak becomes an attractive place for dragonflies and damselflies to lite.
A Challenging but Invigorating Tour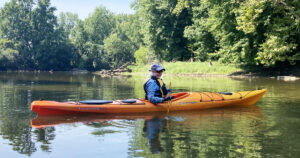 This eleven-mile paddle usually includes a portage and a lock-through on the Erie Canal portion of Kayak Time Tours' Montezuma Loop tour. Unfortunately, our usual portage around the Mays Point Dam was blocked by massive piles of dead tree trunks piled high and to the shoreline. We were forced to retrace our route through the Old Clyde River to the Cayuga Seneca Canal. Even so, we were rewarded with another pass by the bald eagles that nest along this route. We saw two eaglets and one mature eagle in the same tree. The juvenile eagle's coloring blended in so well with the bark on the tree that we almost missed them. Dennis and his son Patrick launched Kayak Time Tours in 2019 and have had three and a half successful seasons of sharing their love for kayaking and the Finger Lakes Region with locals and visitors alike.