Print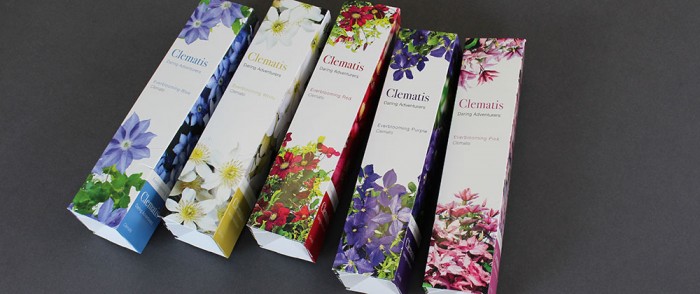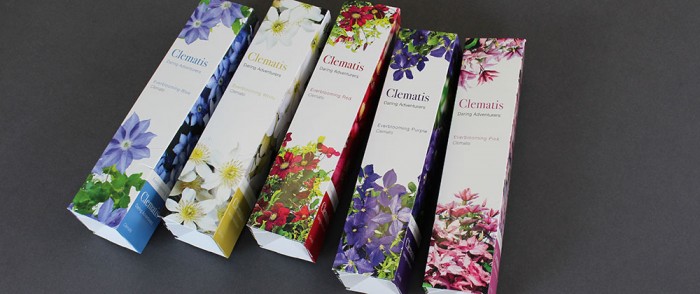 This new line of package design for Garden Galleries has bright, energetic shelf appeal.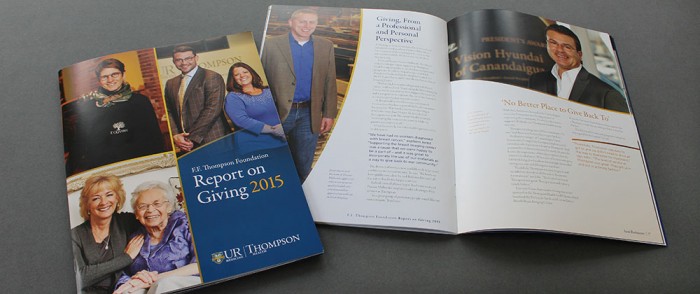 The 2015 F.F. Thompson Report on Giving recognizes the steadfast support of community healthcare.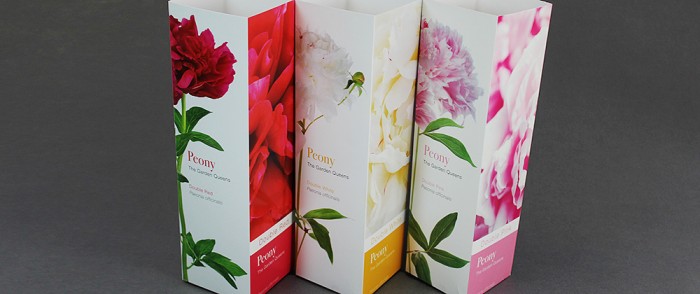 This Peony package design for Garden galleries is eye catching as well as informative for new gardeners.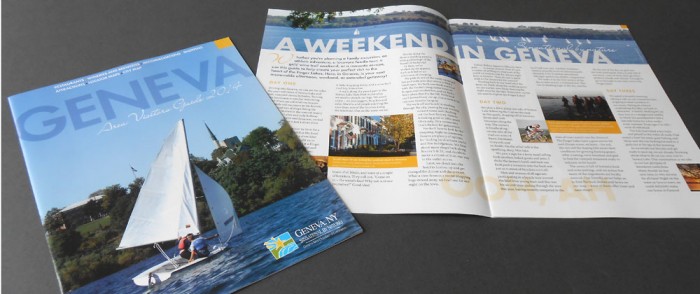 Geneva Area Chamber of Commerce Visitors Guide, Geneva, NY
The Geneva Area Chamber of Commerce visitors guide highlights the area's history and provides location and contact information on member tourism related businesses. Detailed maps provide the visitor with a sense of time and distance between destinations.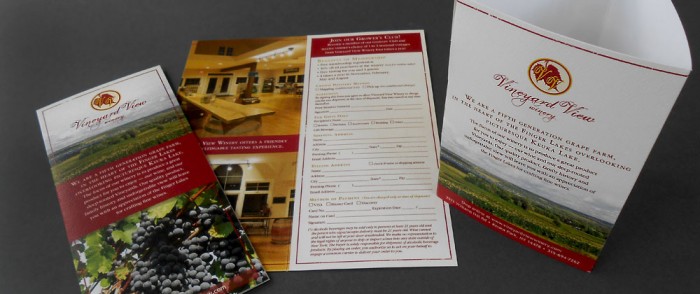 Vineyard View Winery, Keuka Park, NY
Vineyard View Winery's tasting room overlooks the beautiful rolling hillsides of Keuka Lake. The Folts family has been growing grapes for five generations and recently decided to enter the winery business for themselves. Their dedication and enthusiasm is evident in the quality of their wines.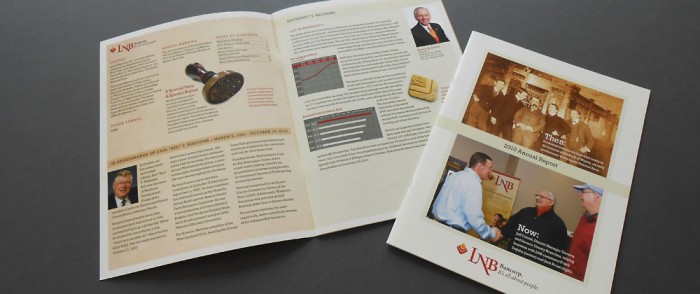 Lyons National Bank Annual Report
The Lyons National Bank took a look back into its banking history in its 2010 Annual Report. Photos of historic artifacts and promotions were sprinkled throughout its report to shareholders.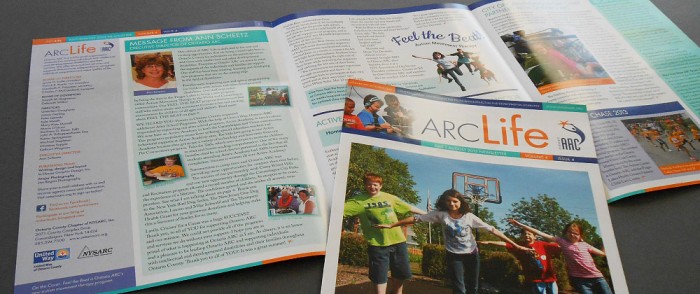 ARC Life, the bi-monthly newsletter of Ontario County ARC.