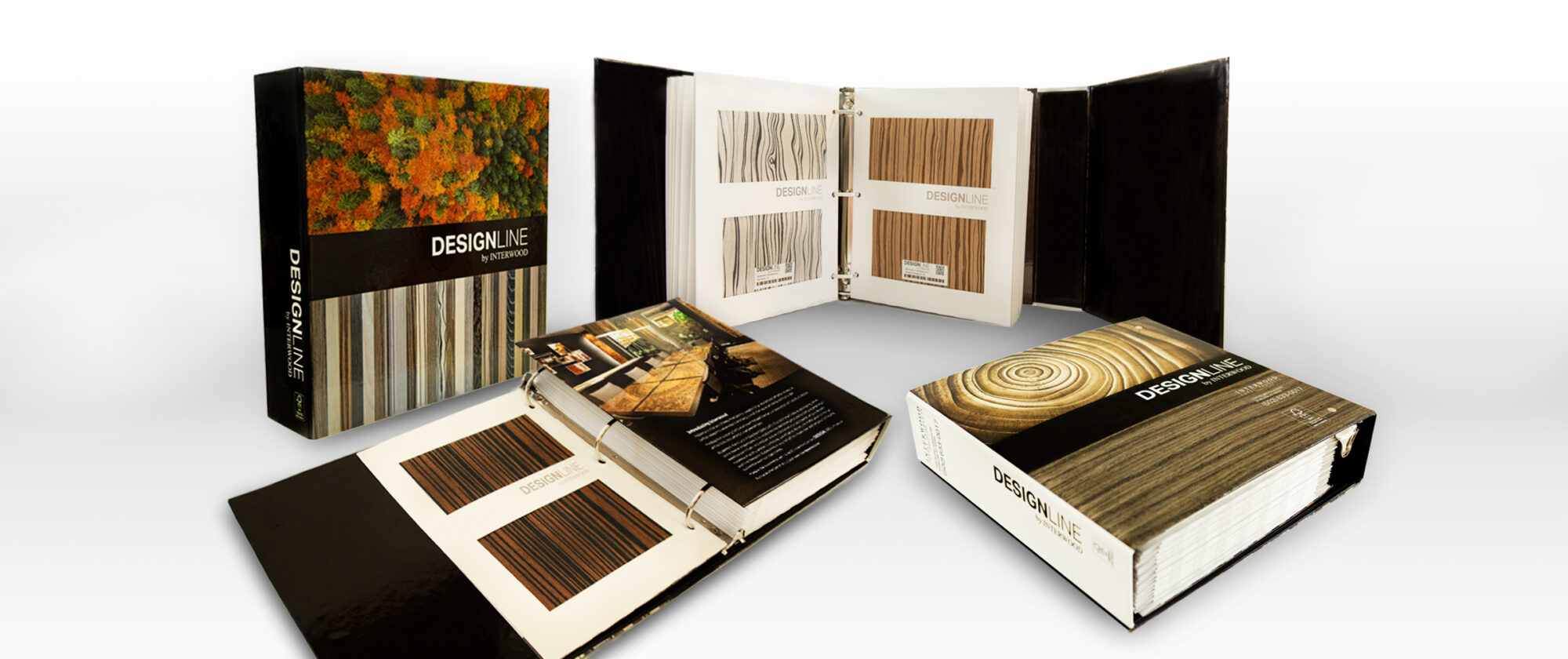 CASE STUDY: Interwood Forest Products presents new samples with a custom binder.
Client: Interwood Forest Products
Duration: 3 months
Situation:
Interwood needed a professional presentation their new line of manufactured veneer products. The goals were to make it easy for their clients to view and feel the sample veneers while protecting them during shipment as well as during the viewing process. It was also important to label the samples for easy indentification.
Solution:
To design a binder to hold the veneer samples that accomplished all of the client's goals for the new sample line: professional presentation, viewing ease, easy removal and replacement of samples, sample protection during shipment and while viewing, and an easy way for clients to identify the sample being viewed.
Results:
This Interwood Forest Products DESIGNLINE sample binder showcases a specialty line of "manufactured veneer" available for clients in the high-end interior design fields. InHouse Design created the binder's design and layout as well as the custom sample pocket pages and product identification stickers. Working with Interwood's sales and marketing staff as well as the Colad Group of Buffalo, NY, InHouse Design coordinated the project from concept to delivery. The product samples are 7" x 10", giving designers ample surface area to view the patterns. The pocket pages are double sided for economy of space and time viewing the samples. Each sample can be removed and easily returned to the pocket page. The rigid binder and heavy weight paper pocket pages protect the samples while the labels identify the species and pattern.